SOSINA Exploration Ltd.
SOSINA aims to identify po­ten­tial oil and gas ac­cu­mu­la­tions in co-ope­ra­tion with part­ners with­in the oil/gas indu­stry.

SOSINA at­tempts to use high-tech met­hods in seis­mic reser­voir cha­ra­cte­ri­za­tion to re­du­ce un­cer­ta­in­ty in ex­plo­ra­tion and ap­prai­sal.

This re­duc­tion un­locks new plays and al­lows the de­ve­lop­ment of pre­vi­ously mar­gin­al dis­cove­ries.
---
19 November 2013

ABT Oil & Gas agrees to farm into the Helvick & Dunmore oil discoveries

ABT Oil & Gas will earn a 50% interest in the discoveries upon successful completion of a three-phased work programme.
---
26 July 2013

Drilling of the Dunquin North exploration well has now been completed
The preliminary interpretation indicates the reservoir to be water bearing with evidence of a possible residual oil column .........Read more >>
---
10 July 2013

A contract to secure a drilling rig for the Spanish Point well is signed

Cairn Energy has received Government approval as new Operator...Read more >>
---
11 May 2013

Cairn Energy farms-in and becomes operator of the Spanish Point licences

The farm-in includes promotion of drilling up to two wells and performing a 3D seismic survey ...Read more >>
---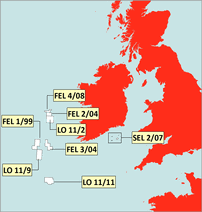 Our Licences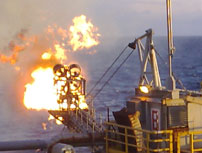 Flare from the Hook Head well drilled in September 2007
Subscribe to news releases
E-mail: